Graphics card failure is one of the common issues that users often face on iMac and other Mac computers. It's not that the GPU issues are specific to Apple products, but it is a recurring issue on any other computer running Windows OS.  More often than not, iMac GPU failure occurs due to stress in the video card, graphics accelerator card, or graphics adapter. The graphics card is responsible for the processing of images and rendering them on the display so that you can view media content. Apart from that, other reasons are also responsible for the inappropriate functioning of the graphics card on macOS. The article explains some of these reasons to give you a better understanding of the problem at hand and the ways to fix it.
Graphics RAM Is Full
Most of the time, the graphics RAM gets full due to the processing of a wide volume of images, videos, and other media. When the memory gets full, the graphics card fails to process video due to a lack of storage space which prevents images from being displayed properly. If this happens, restart your iMac to check if it helps fix the issue. Restarting the computer is a quick solution to many similar issues as it clears RAM. When the system restarts, the hardware components receive ample resources they need to function flawlessly.
Operating System Is Outdated
Another possible reason that might be causing graphics card issues on your Mac computer is the outdated version of macOS. As a precautionary measure, you must keep the software and OS updated by installing automatic updates. If due, for any reason, you have not updated your system for quite some time, update it immediately. Else you will have to face functional and performance issues such as slow macOS, app freeze, sudden shutdown, graphics failure, and so on.
Display Not Plugged Properly
The possibilities are that the GPU might be in a good state, but the external display you are using is not plugged in correctly. In this case, the screen will not turn on, and you will spend all your time and energy figuring out any internal issue with graphics. So before you implement any troubleshooting method, check if all the cables and wires are plugged in properly. Moreover, check that the power outlet is in working condition. This is usually common when you have an additional screen connected to your computer.
PRAM Settings Need to be Updated
PRAM and NVRAM are responsible for controlling many internal features of macOS, including brightness, clock, display, keyboard, and mouse, for naming a few. When the settings turn invalid, the associated features start to behave abnormally. iMac GPU failure can be the result of inappropriate NVRAM or PRAM settings. Tweak them as early as possible to make the display work. If you find it difficult to make changes to the settings, you may browse the web to find helpful guides and tutorials.
Software Incompatibility Issues
If you are a graphics designer, you might be using numerous apps to complete your image editing or video editing tasks. Some of the resource-heavy programs may not be compatible to run on your computer, even if you are using a Mac. In that case, you might face display issues. More often, the GPU is not at fault; in fact, it is the app that is preventing the content from displaying properly. To fix this issue, identify the faulty app and delete it right away. Don't forget to clear the trash.
Missing Drivers
Since the graphics processing unit is a significant part of the overall computer setup, it is natural to keep this hardware piece up to date. iMac and macOS engineers try their best to release regular updates, and it is not surprising to see various improvements in the overall performance of different aspects of your computer. This, of course, includes the GPU. Drivers play a prominent role, and you need to get in the habit of making sure that all the drivers your operating system uses are up to date. Missing the latest driver's version could be precisely the reason why there are iMac GPU troubles in the first place.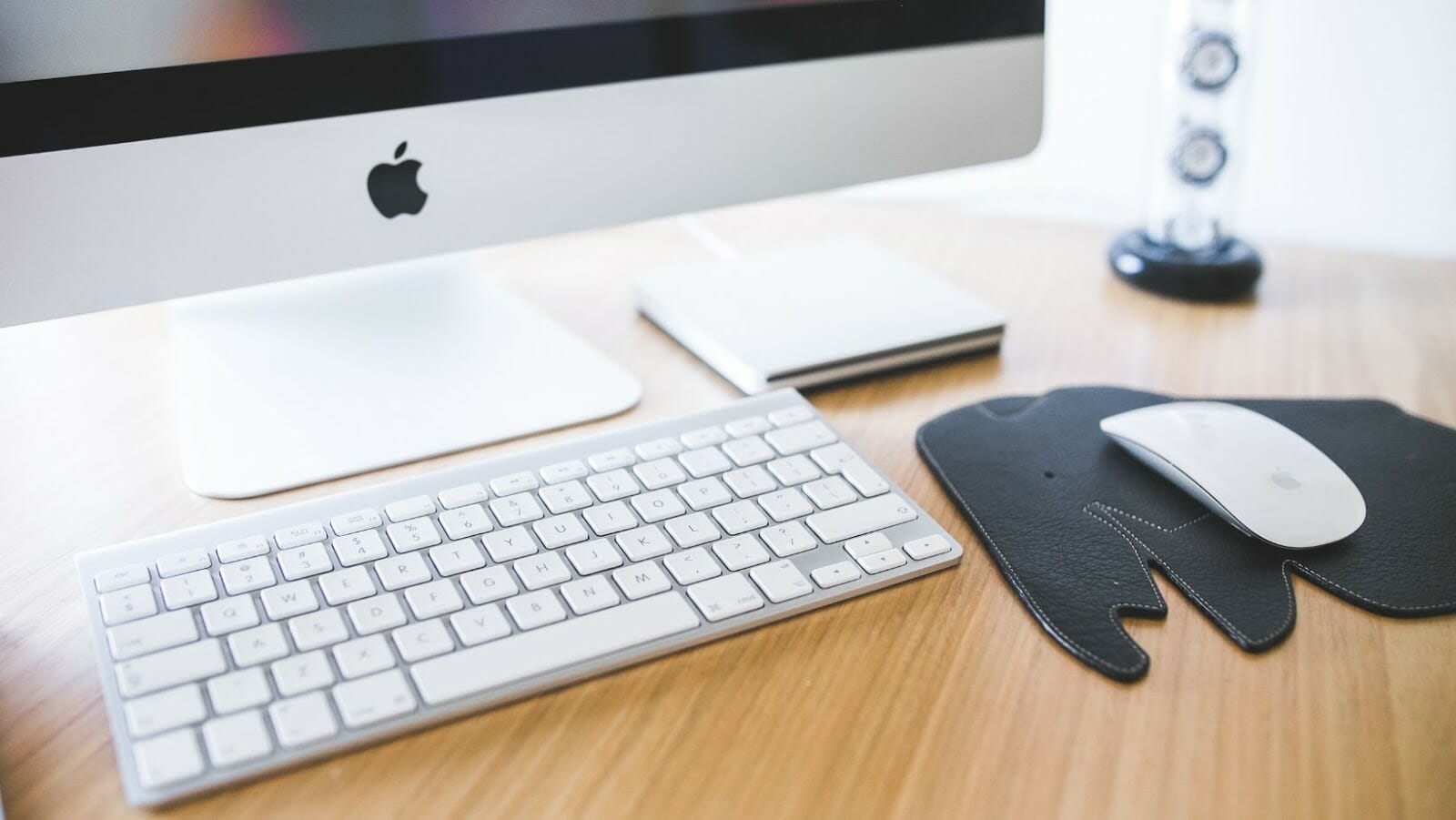 Think of the driver update aspect similarly to what we have covered in one of the previous sections about the operating system being out of date. It can take a while to download and install new updates but treat that as one of the priorities.
Cybersecurity Threats
Cybersecurity threats, such as malware, are pretty tame when it comes to doing potential hardware damage. Nevertheless, you should still not underestimate the possibility because it can happen now and then. If you have lackluster cybersecurity policies when using your iMac, expect to encounter different kinds of computer viruses. And unless you deal with these viruses in a timely manner, it will not take too long for them to snowball out of control and cause significant issues, including problems that affect the computer's hardware. Just to be safe, make sure to use reliable antivirus software and scan your iMac thoroughly. The scan should reveal potentially corrupted files that you then need to remove from the device. Ideally, you should have an anti-malware tool running in the background all the time while your computer is switched on. Doing so would minimize the risk of cybersecurity threats. And it is not just about potential hardware woes you might encounter. Malware is known to cause other issues, so it is better to be safe than sorry and be smart about doing the necessary prep work to avoid viruses on your iMac.
Faulty Manufacturing
Apple, as a company, is known for its innovations and reliability. Nevertheless, manufacturing problems still happen, so do not be that surprised if you somehow end up with a graphics processing unit that was not installed properly. The problem with this reason is that you cannot really deal with it that easily. MacBooks and iMacs come with integrated hardware. It is not like you can just get a replacement yourself and fix it.
Cybersecurity threats, such as malware, are pretty tame when it comes to doing potential hardware damage. Nevertheless, you should still not underestimate the possibility because it can happen now and then.
Besides, if you attempt to take the iMac apart to get a better look at the internal hardware yourself, expect to run into obstacles, particularly if you have no prior experience doing this before. Ultimately, if you are uncertain about whether it is faulty manufacturing behind the GPU troubles or not, seeking professional assistance is the way to go. Get in touch with Apple Support and see what they have to suggest. Perhaps there is a nearby Apple store that has the right technicians to offer you a solution. If not, you might need to send the iMac to the nearest available store. The bottom line is that faulty manufacturing is a problem that you should not be fixing yourself because you are likely going to make matters worse.
Dust Inside
The accumulation of dust inside your computer is a thing you need to be more careful about. Not cleaning the filth on a regular basis leads to overheating and loud noise. Treat those two factors as an indication that you have a significant dust problem on your computer.
Figuring out the right reason may help you to fix the device by yourself without spending any additional money. Some of these common symptoms are mentioned herein.
Over time, you can expect the dust accumulation to make an impact significant enough to affect the graphics processing unit. Particles that get inside the hardware are not going to disappear themselves. They will only grow and reach a critical point sometimes. In the case of cleaning the dust inside an iMac, you are also better off seeking professional computer cleaning services. The intricacies of cleaning the internal computer hardware are not a task you should take on yourself.
How Do You Know that Graphics Card Stops Working
When the graphics card of your computer fails, there are dozens of symptoms that the device starts to flash. You need to take note of these symptoms to implement appropriate solutions accordingly.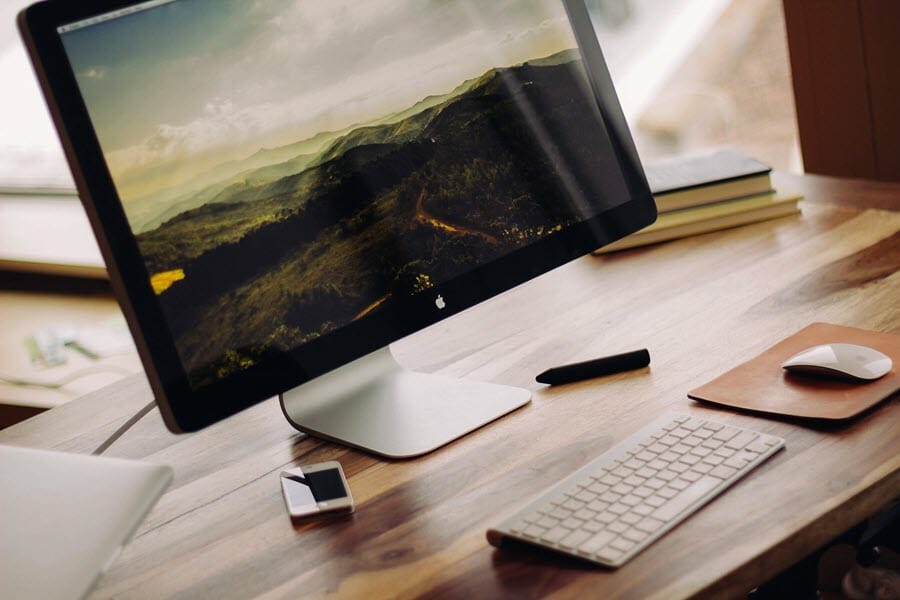 Figuring out the right reason may help you to fix the device by yourself without spending any additional money. Some of these common symptoms are mentioned herein.
Constantly displaying vertical or horizontal lines
Blank or black screen that doesn't seems to disappear
Apple logo that appears and then disappears in a loop
Pixelated pictures that keep displaying and vanishing
Inappropriate and noncontinuous video display in low quality
Sudden system shutdowns when you attempt to play a video
Consistent overheating of the device when you click on a video file
If you are having difficulty with GPU or graphics card performance, you can try certain workaround methods, as mentioned above, to fix the issue. However, if nothing seems to help, repairing or replacing the GPU can be the only potential solution; it's cost-intensive, though. When planning to get the GPU repaired or replaced, make sure to contact the professionals. See if you have a valid AppleCare+ subscription, as it will save you money. Getting it repaired from the Apple center is probably an ideal solution.
Conclusion
As you can see, there are quite a few potential reasons behind troubles related to iMac GPUs. It is up to you whether you want to seek professional help or try to troubleshoot the problem yourself by trying to get to the bottom of some potential causes. Try to be smart about your approach regardless of what you pick. Otherwise, you will likely continue to experience iMac GPU failures, which will prevent you from using the device.