Fear is one of the strongest emotions. That's probably why many gamers like horror games so much. In this selection, we are telling you about the indie projects that are worth to be downloaded. First of all, if you decide to test your nerves and play games with a dark plot.
This is a game from the independent development group RedBoon. Knock on the Coffin Lid in the genre of RPG with elements of maps in a fantasy world. Of course, here, you will be transported into an atmosphere of darkness and gloom. We choose one of the three heroes that prematurely left this world. Mysterious Mortis, with a frightening smile, boasts that he has given us another chance to live for a certain purpose, whether to get home and take revenge on a certain Sigismund or to bring order to the chaos and mess of this world, which led to our untimely death. The game has a great story, audio accompaniment, and cool mechanics. There is lore, an elaborate world, and intrigue. As for gameplay, the first battles are quite brisk; We hit with red cards and defend with blue. After each battle, we get gold and more cards. The task is to get to the end of the location, where the boss will be waiting. You have more than once to fight and go a long way, where each decision depends on your further fate, but keep in mind that death in this game is only the beginning.
Among the Sleep
At first glance, the game may seem to be an ordinary child's journey in a dream in the company of a cute little bear. However, all is not so bright. Players take on the role of a two-year-old child, waking up in the middle of the night and finding his mother missing. Baby, along with his Teddy Bear, goes in search of her, but at night her home turns into an abode of monsters. Scary dream or journey through a child's subconscious? This can only be found out by playing Among the Sleep.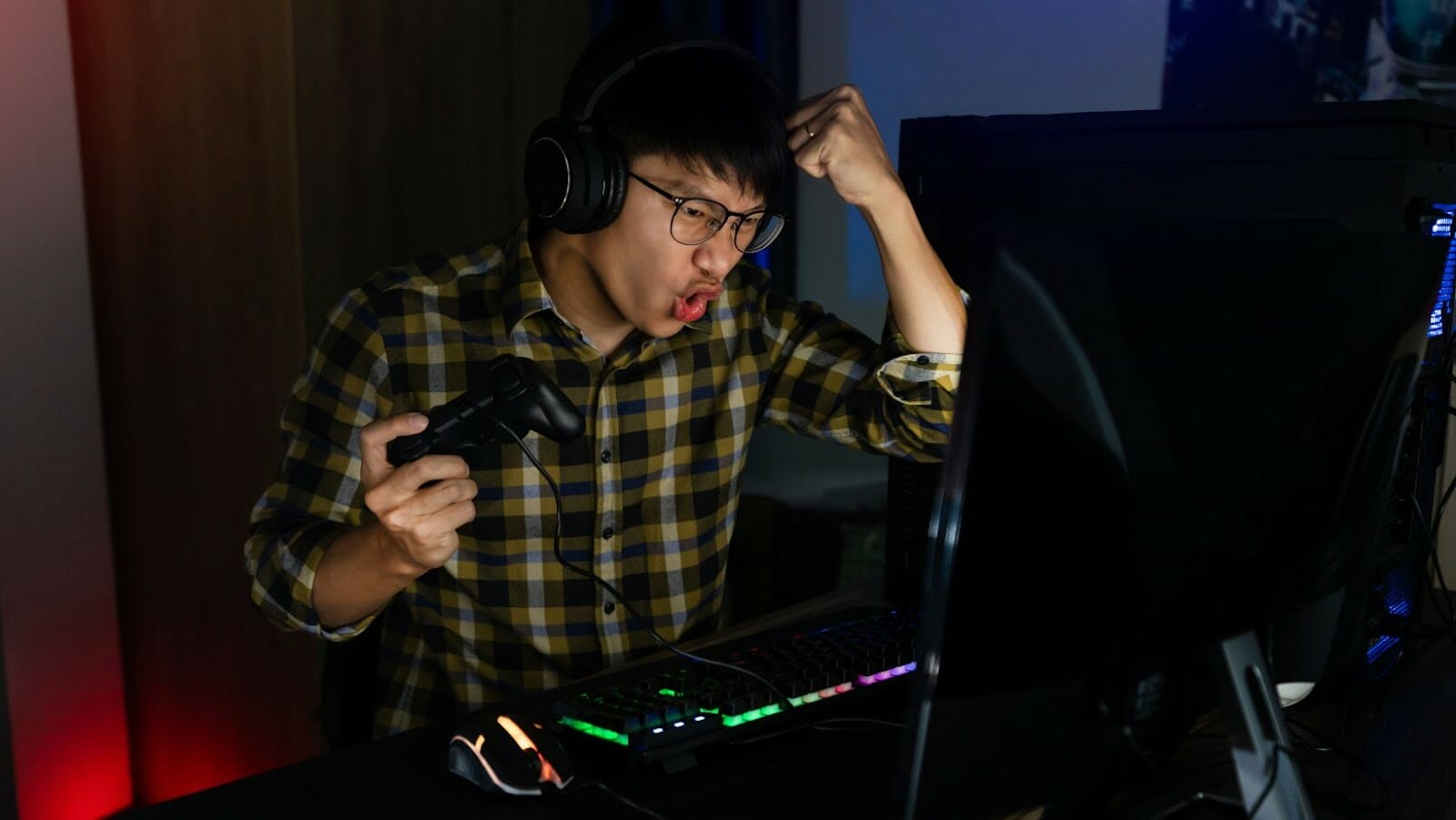 Layers of Fear
Psychological horror with a telling title – during the passage of the atmosphere presses more and more, the world around becomes darker, the main character is increasingly losing his mind, and the player rises to new levels of fear. Users will visit the place of a talented artist who lives with his family in a large house and trying to complete a masterpiece of his life. The character walks around his mansion looking for tools for a painting and reads letters, thus revealing the terrible secrets of his family. The mansion is constantly changing and shows the character's growing insanity.
Narcosi
Narcosis is a four-hour horror game by indie developers. This time, players will go to a depth of 3.5 thousand meters. This story is about survival at the bottom of the Pacific Ocean in first person. The protagonist is an employee of an underwater station that was destroyed and went to the bottom because of an earthquake. The hero must save himself before he goes insane or his spacesuit runs out of oxygen. The game, which at first doesn't stray from the canons of realism, moves into mysticism and hallucination afterward. Narcosis does not keep you in constant fear and does not make you constantly feel the pain of moral pressure, but you can enjoy the dark plot. The game has a dignified and unexpected ending that will please fans of non-trivial denouements.
Granny
Granny is an unpretentious survival horror based on sounds. The series of games about granny became a hit and is on the wave of popularity. These horror games didn't leave anybody indifferent. Granny is a creepy old lady that has been in an old abandoned house for years. The player finds himself in the house of the evil woman, from which he must make his escape. The protagonist is given five days to do this, during which he must solve all the puzzles and open the front door. The main thing is to keep quiet because the villain reacts to the noise the hero makes and can catch him. Despite rather primitive graphics, Granny has become very popular on different media platforms. There is something about a dark story.
Five Nights at Freddy's
If you've ever been afraid of Chuck E. Cheese, Country Bears, or other suspicious animal entertainment robots, Five Nights at Freddy's will justify your suspicions. Although during the day, the robots that provide entertainment are friendly and cute, at night, they turn pure evil. It's up to the player to become a night guard, keeping an eye out for robots who try to enter the office and forcibly put you in an animatronic suit (which is sure to be fatal). The player is aided by light sources, video cameras, and doors that drain the already limited energy.
Soma
From the creators of Amnesia: The Dark Descent, Soma is a futuristic, sci-fi survival horror game that also carries a compelling philosophical story. A character named Simon Jarrett wakes up in the future 100 years from now at an abandoned station at the bottom of the ocean. With no weapons and no idea how you got here, it's up to you to figure out what happened and how to get out.
Killing Floor 2
Traversing through crowds of zombies alone or with five other players ends with meeting the main enemy at the end. You can perform various actions to stop the onslaught of the undead – weld doors, use explosives, and other good old-fashioned tricks – but you'll mostly have to deal with killing enemies on an industrial scale, as fast and efficient as possible. Improved graphics mean there will be a lot of caked blood and exploding zombies. It's certainly very scary, but it's also fun.
Fortunately, there are games – good, creative, horror-tinged, or even over-the-top horror indie games – that will get your blood running faster. So hurry up and pick a game and have fun.